Diesel Mechanic Course
MEM30205B Certificate III in Engineering - Mechanical Trade - Diesel Fitting
MEM30205B Certificate III in Engineering
This mechanical Trade course with a focus on Diesel Fitting is designed to offer students the opportunity to further their skills and experience repairing and maintaining a range of equipment driven by diesel engines, including heavy earthmoving equipment.
This course is for individuals who work or would like to work as a Diesel Fitter. The duties include using hand and power tools, planning work activities, interpreting drawings, basic welding using a range of processes, using precision tools, diagnosing faults in components and bearings, tuning the diesel engine, and working on braking, steering and engine cooling system.
| col a | col b |
| --- | --- |
| Study Mode | Workplace & Online Training |
| Total Units | 29 (12 Core + 17 Elective) |
| Duration of Course | Up to 48 months |
| Recognition | Nationally recognised training |
| Start Date | Enrol anytime |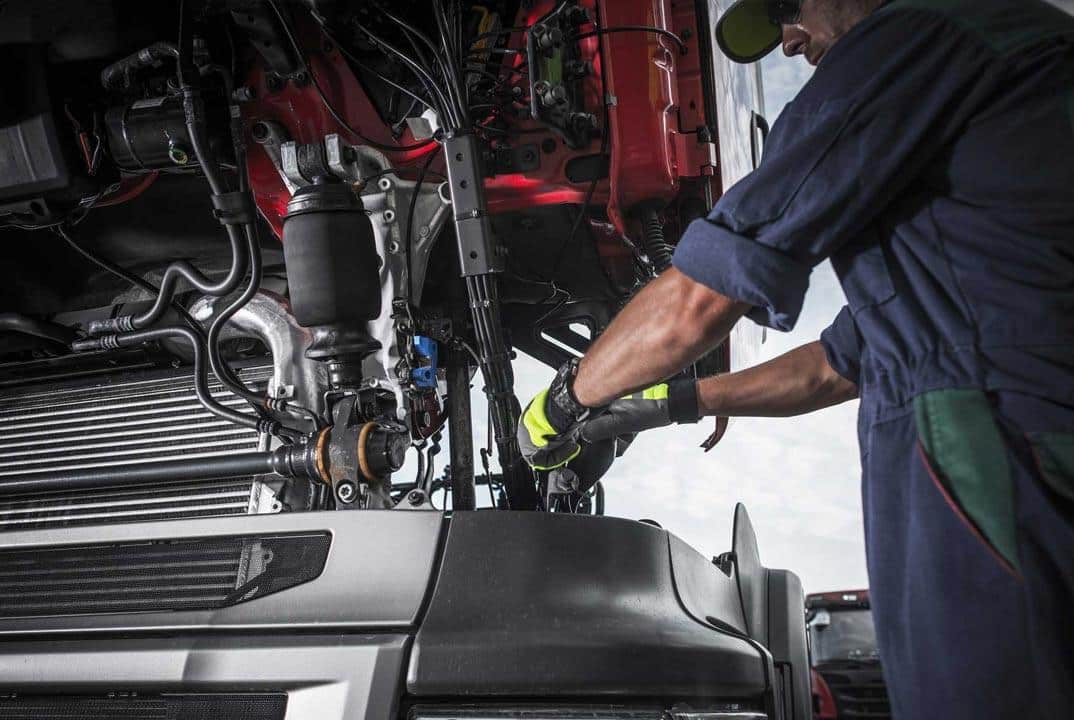 Minimum age
You will need to be at least 16 years old. If you are under 18 your enrolment form will need to be signed by a parent or guardian.
Computer requirements
In order to complete the online components of this course you will need regular access to the following:
Laptop or desktop computer with working speakers or headphone points;
Internet: High speed internet such as Broadband or ADSL
Career outcomes
Diesel Fitter
Heavy Earthmoving Fitter (HEF)
Diesel Mechanic
Pathways to further study
If your goal is to progress to higher level skills or management, this certificate course will provide a solid foundation upon which to progress into the following;
Certificate IV in Engineering
Certificate III in Diesel Mechanic Outcomes
Design, assembly, manufacture, installation, modification, testing, fault finding, commissioning, maintenance, and service of all mechanical equipment, machinery, fluid power systems, stationary and mobile equipment, instruments, refrigeration, and the use of computer-controlled machine tools are all covered by the Certificate III in Engineering - Mechanical Trade.
This certification leads to employment in a wide range of industrial and engineering-related companies and opportunities in other industries.
Diesel Fitter
A Diesel Fitter is a mechanic who specializes in the repair and maintenance of diesel engines, which are commonly found in heavy trucks and industrial machines. Engines are inspected, defects are diagnosed and repaired, routine maintenance is performed, and engines and other components are dismantled and reassembled.
Heavy Earthmoving Fitter (HEF)
A mechanic specialising in the repair and maintenance of heavy vehicles or plant equipment is a Heavy Diesel Fitter. Engines are inspected, defects are diagnosed and repaired, routine maintenance is performed, and machines and other components are dismantled and reassembled.
Heavy Diesel Fitters are experts in diagnosing and overhauling colossal diesel engines, although they may also operate on other machinery. Works on trucks, bulldozers, tractors, heavy plant equipment, generators, and pumps in workshops, factories, and construction sites. Mining and resources, transportation and logistics, manufacturing, postal and warehousing, and wholesale trade are all industries where they qualify for work.
Diesel Mechanic
Diesel mechanics work with all forms of diesel engines, which are different from gasoline engines. They perform inspections, repairs, service, and overhauls. Diesel mechanics may work on various vehicles and machines, including automobiles, buses, trucks, and farm gear.
You could work as a Diesel Mechanic on everything from routine maintenance to complete engine overhauls or rebuilds. Diesel mechanics operate in garages, freight and mass transportation operations, and government facilities.