AUR30620 Certificate III in Light Vehicle Mechanical Technology
This Certificate III apprenticeship will give you the opportunity to develop your skills in the light vehicle service and repair sector. Upon completion of this qualification, you will become a qualified light vehicle mechanical technician.
This course will give you the underpinning skills and knowledge to service and repair the mechanical parts of a motor vehicle such as the engine, transmission and suspension systems. You'll learn to discuss problems with vehicle owners to discover faults, carry out diagnostic procedures and repair and service a range of automotive systems including cooling systems, fuel systems, air conditioning and emission control systems, clutch assemblies, manual and automatic transmissions, braking systems, final drive assemblies and steering systems.
Axial's qualified trainers will help students understand the theoretical and practical aspects of the course to support their success.
| col a | col b |
| --- | --- |
| Study Mode | Workplace Training |
| Total Units | 36 (20 Core + 16 Elective) |
| Duration of Course | Up to 48 months |
| Recognition | Nationally recognised training |
| Start Date | Enrol anytime |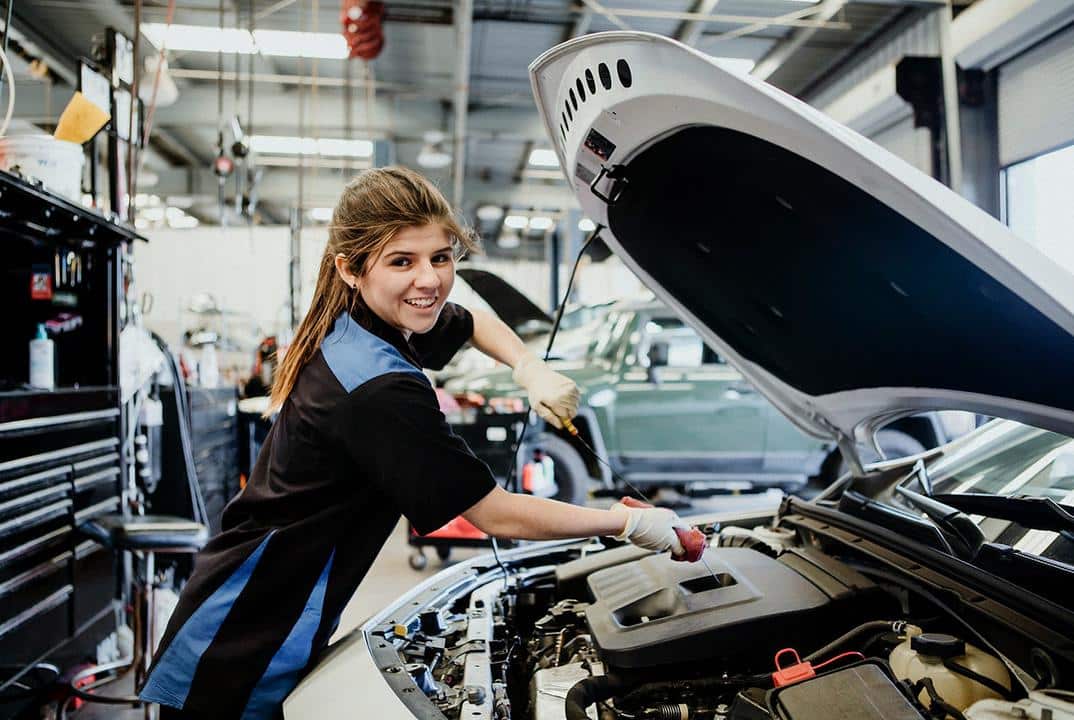 Minimum age
You will need to be at least 16 years old. If you are under 18 your enrolment form will need to be signed by a parent or guardian.
Career outcomes
With your trade qualification in hand, you could work for a wide range of companies across Australia in interesting locations and work environments.
As a qualified light vehicle technician your role could vary from being part of a team for a large workshop to working for a small business.
To view hundreds of videos about getting a skill or trade visit SkillsOne.
Axial will work with the student and employer to select the appropriate units to meet the needs, interests and working environment of all parties.
Subjects can include:
Test and repair basic electrical circuits
Diagnose and repair vehicle dynamic control systems
Service and repair electronic body management systems
Repair final drive - driveline
Diagnose and repair electronic compression ignition engine management systems
Diagnose and repair light vehicle emission control systems
Repair suspension systems
Carry out diagnostic procedures
Diagnose and repair electronic spark ignition engine management systems
Pathways to further study
If your goal is to progress to higher level skills or management, this certificate course will provide a solid foundation upon which to progress into the following;
Certificate III in Heavy Vehicle Mechanical Technology
Certificate III in Automotive Electrical Technology
Certificate III in Automotive Engine Reconditioning