Axial Vocational Education and Training for Secondary Schools
Benefits of Vocational Education Training in Schools
Whatever a student's post-secondary school plans are, it is vital that, together with their school, they explore all available education options to them in Year's 10, 11 and 12. Whether a student desires to do further studies, qualify for a trade or enter the workforce immediately, Axial Training and International College have quality Vocational Education and Training programs to suit.
We can assist students and Secondary schools in achieving favourable outcomes on completing a student's secondary education. Partnering with some of Queensland's top Universities, your students, upon completion, will have the opportunity to have several Axial-Accredited vocational education courses recognised upon entry to University.
Our resources and learning platforms for VET courses are current and cutting-edge, allowing students to learn from school or home. Teaching staff will have full access to their students' progress whilst completing an Axial Training course for ease and transparency. Every training plan and learning pathway we create for students is designed in full consultation and approval from the school.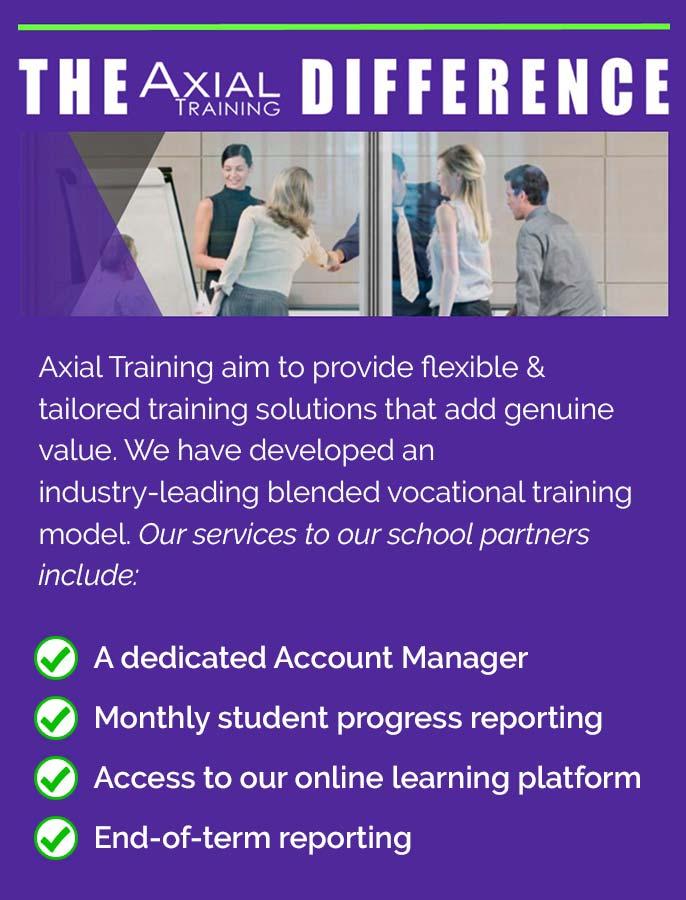 Whether it be a student's desire for further study, qualify for a trade or enter the workforce, Axial's funded VETiS courses are designed to assist students in achieving their chosen career goals.
An extensive range of courses are available. Axial can customize programs to suit students at your school or via blended delivery [online and interactive MS teams sessions with dedicated Trainer]. The below programs are on a student fee paying arrangement.
Our short course programs are designed to give students an insight into possible careers in the growing professions of Hospitality and Healthcare.
APPRENTICESHIPS
& TRAINEESHIPS
A school based apprenticeship or traineeship is an ideal way to empower a student's working career whilst completing school. One day a week at work - fours days a week at school. Students can earn as they learn and enjoy the bast of both worlds.
Axial Training and International College are CRICOS approved, meaning we can deliver our courses to International Students across selected qualifications.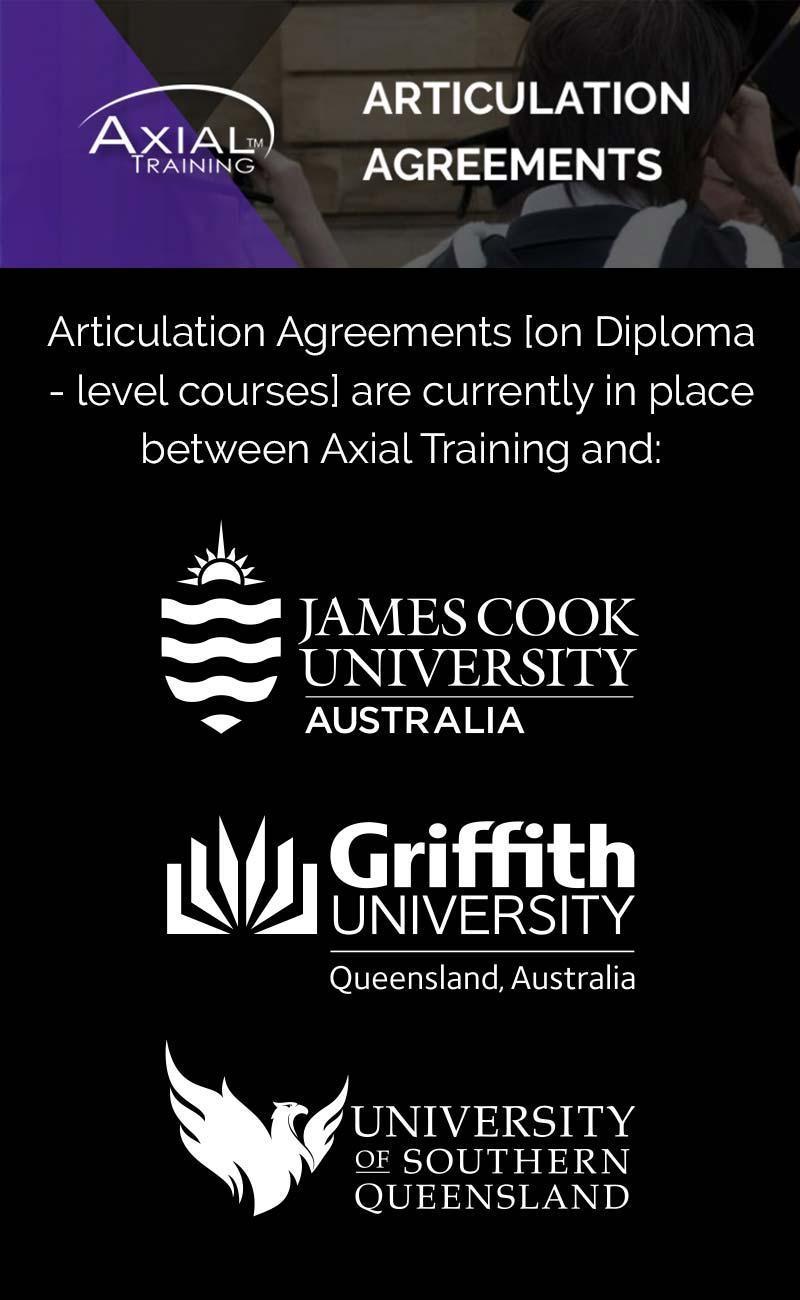 "
We are thrilled to be partnered with Axial Training and International College who deliver their suite of certificates and diploma courses to senior students at St Margaret's Anglican Girls School. Our experience of working with Axial has been extremely positive as they are professional and responsive. Their Training staff are amazing. Always approachable and show tremendous care about the students in the class, also providing wonderful support to our international students. I would recommend Axial Training without hesitation.
"