BSB50420 Diploma of Leadership and Management
Sign Up for a Diploma of Leadership and Management
This Diploma of Leadership and Management was created to give students a solid theoretical foundation, prepare them to operate at a strategic level and contribute to company decision-making in the business management and human resource sectors.
According to the Australian Government's Job Outlook program, demand for office management jobs is predicted to expand steadily over the next five years. This forecast is a significant occupation with job openings in various industries, including construction, professional services, and education and training.
During this course, you will become well-versed in team leadership and management, using emotional intelligence to maximize team outcomes and building and implementing operational strategies to enable effective workplace practices. Our team of industry leaders will provide you with the support you need to excel in your studies and beyond.
After the fulfilment of this course, you will have gained the specialized skills needed to lead teams in various departments and industries. You'll also gain the knowledge you'll need to continue your education in your field.
| col a | col b |
| --- | --- |
| Study Mode | Blended Delivery |
| Total Units | 12 - 4 Core units and 8 Elective units |
| Duration of Course | Up to 24 months |
| Recognition | Nationally recognised training |
| Start Date | Enrol anytime |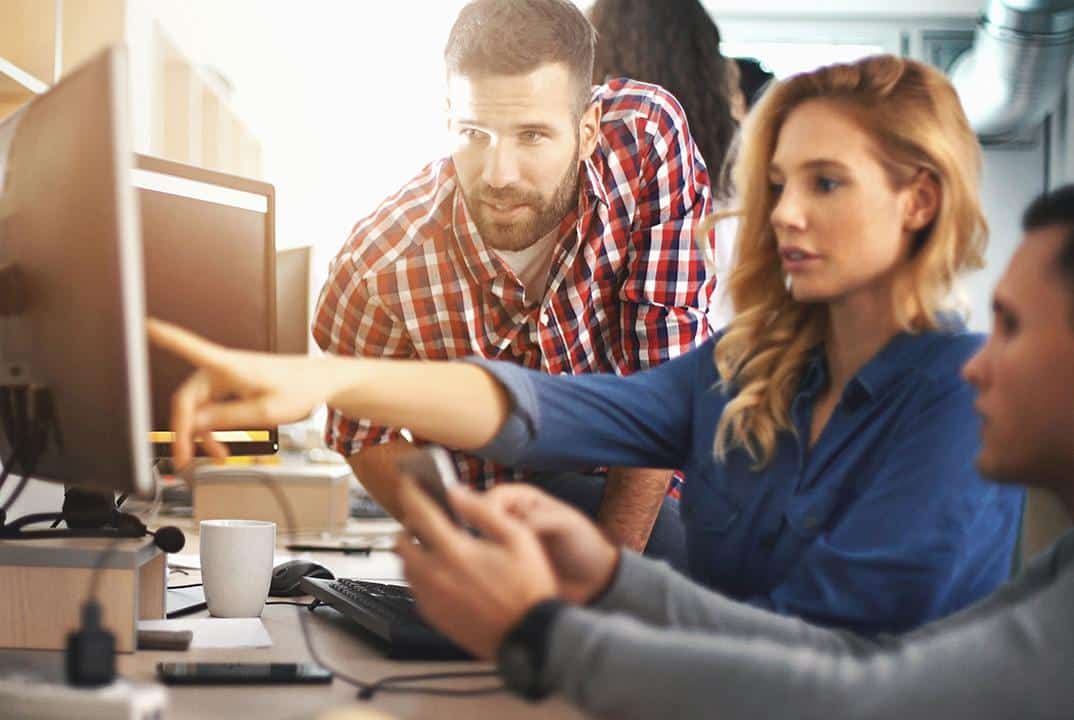 Notable Outcomes from a Diploma of Leadership and Management in Australia
Office Manager
Office managers are in charge of keeping things operating well in the office and supervising administrative support. From reception to copy editing and support to processing a particular type of paperwork or filing for a specific department, the role could have many activities and responsibilities.
Office managers are critical to an organization's effectiveness and are typically well-organized, detail-oriented professionals with excellent time management abilities.
Hospitals, schools, universities, the government, small businesses, and financial institutions hire Office Managers.
Retail Store Manager
Retail Store Managers are in charge of not just ensuring that a store runs smoothly but also that budgets and financial goals are communicated to employees and met.
Retail Store Managers must possess leadership attributes such as good communication skills, the ability to manage people, and a high degree of customer service.
Day-to-day responsibilities could involve assuring outstanding customer service, stocking and restocking merchandise, managing inventory and orders, monitoring sales, and maintaining store cleanliness.
Recruiting, interviewing, training, and supervising new staff are some of the other tasks.
Business Development Manager
A job in business development may appeal to those who want to assist organizations in developing long-term client relationships. Business development managers are critical to an organization's success. These individuals produce new sales leads, negotiate client pricing, and anticipate sales revenue, all supporting one of the essential roles of a business development manager: assisting firms in maximizing profitability.
A combination of hard and soft talents are required of aspiring business development managers. Communication, organizational, time-management, technical and computer abilities, as well as drive and self-motivation, are just a few examples.
Minimum age
You will need to be at least 16 years old. If you are under 18 your enrolment form will need to be signed by a parent or guardian.
Computer requirements
In order to complete the online components of this course you will need regular access to the following:
Laptop or desktop computer with working speakers or headphone points;
Internet: High speed internet such as Broadband or ADSL
Career outcomes
Office Manager
Team Leader
Retail Manager
Program Coordinator
Business Owner
Unit Manager
Business Development Manager
Accounts Supervisor
Executive / Personal Assistant
Project Assistant
Pathways to further study
If your goal is to progress to higher level skills or management, this certificate course will provide a solid foundation upon which to progress into the following;
Diploma of Business Administration
Diploma of Human Resources Management
If you wish to pursue further study at a University, Axial Training has credit articulation agreements in place to help you achieve this study goal. Contact us for assistance in calculating the University credits available to you upon completion of your Axial studies.