MEM30219C Certificate III in Engineering - Mechanical Trade (Machining)
Certificate III in Engineering Mechanical Trade
Axial Training's Engineering Mechanical Trade Certificate Course will imbue you with the knowledge and skills as an apprentice in creating and modifying components, mostly made from metals, plastics, or wood.
Completing this mechanical skills training course will give you the skills needed to follow technical drawings, as well as the ability to design, assemble, manufacture, and install components in mechanical equipment. This engineering mechanical trade qualification will also give you competency in fault-finding, maintenance, and servicing of relevant equipment.
| col a | col b |
| --- | --- |
| Study Mode | Workplace Training |
| Total Units | 30 (12 Core + 18 Elective) |
| Duration of Course | Up to 48 months |
| Recognition | Nationally recognised training |
| Start Date | Enrol anytime |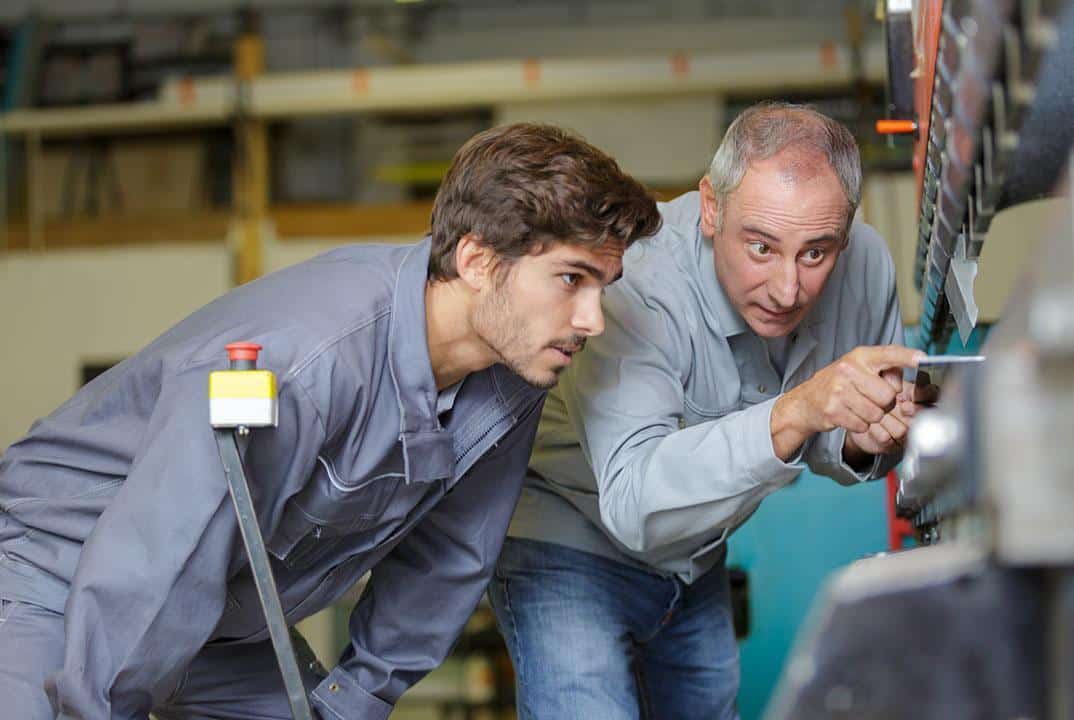 Certificate III in Engineering Mechanical Trade Career Outcomes
This mechanical skills training qualification leads to employment opportunities in a wide range of manufacturing and engineering-related industries and Engineering Tradesperson - Mechanical posts in other sectors.
Fitter Machinist
A fitter machinist is a skilled professional who makes machine parts and, in some situations, assembles the machine itself. Because metal fabrication is such an essential part of the fitter machinist work, applicants must have basic to intermediate math and scientific skills and fundamental communication skills. Additionally, the technician must interpret blueprints and other technical drawings accurately.
Fitter and Turner
The day-to-day tasks will include studying technical drawings to determine the most suitable materials for machines and fitting the fabricated parts to assemble the equipment. The job also calls for the capacity to fabricate metal parts using precision-measuring instruments. They can also be called to diagnose faults and operational maintenance and repairs of machines.
Mechanical Fitter
Mechanical fitters assemble production machines and other equipment by fitting and assembling metal components. They maintain and repair automated plant machinery and equipment to operational standards using various tools and engineering procedures. They evaluate and diagnose mechanical components or equipment which are damaged or worn out. Mechanical fitters also use precision measuring equipment to ensure that parts are accurate and fit correctly.
Minimum age
You will need to be at least 16 years old. If you are under 18 your enrolment form will need to be signed by a parent or guardian.
Computer requirements
In order to complete the online components of this course you will need regular access to the following:
Laptop or desktop computer with working speakers or headphone points;
Internet: High speed internet such as Broadband or ADSL
Career outcomes
Fitter Machinist
Fitter and Turner
Mechanical Fitter
Maintenance Fitter
Pathways to further study
If your goal is to progress to higher level skills or management, this certificate course will provide a solid foundation upon which to progress into the following;
Certificate IV in Engineering