SIT50422 Diploma of Hospitality Management
Enrol for a Diploma of Hospitality Management Online
The SIT50422 Diploma of Hospitality Management qualification provides for a successful graduate to be competent as a Manager in any hospitality functional area. This course allows an individual to possess a sound theoretical knowledge base and be able to use a range of specialised, technical or managerial competencies to plan, carry out and evaluate their own work and / or the work of their team.
To undertake this qualification participants must have;
Satisfactorily completed a minimum of Year 10 or equivalent and or relevant industry / vocational experience.
Currently employed or would like to work within the hospitality industry.
Alternatively, Axial's Hospitality Courses in Brisbane also offers Certificate II in Hospitality Training Australia Brisbane.
Outcomes from a Diploma of Hospitality Management
As a more in-depth version of hospitality certificate courses, this program prepares you to work as a departmental or small business manager in any hospitality industry sector.
Restaurants, hotels, motels, catering companies, clubs, bars, cafés, and coffee shops are just some of the places where people work. Multiskilling and specialising in lodging services, culinary, food and beverage, and gaming are possible with this qualification.
Hotel Manager
A Hotel Manager is in charge of supervising and regulating hotel and motel operations. Hotel managers are in charge of a hotel's day-to-day operations and its employees. As a result, they are frequently in order of the hotel's financial management.
Customer service and problem-solving skills are essential for hotel managers. Hotel managers frequently work late into the evenings, on weekends and holidays.
Restaurant Manager
Restaurant managers are in charge of overseeing the smooth operation and profitability of their establishments and managing their staff. They handle customer service issues and guarantee that the cuisine is excellent.
Restaurant managers are also responsible for routine customer service activities such as addressing customer inquiries and complaints, taking bookings, and welcoming and counselling guests, in addition to hiring, training, and overseeing restaurant personnel.
The restaurant manager will also ensure that all licensing, hygiene, and health and safety laws and regulations are followed
| col a | col b |
| --- | --- |
| Study Mode | Workplace & Online |
| Total Units | 28 (11 Core + 17 Elective) |
| Duration of Course | Up to 24 months |
| Recognition | Nationally recognised training |
| Start Date | Enrol anytime |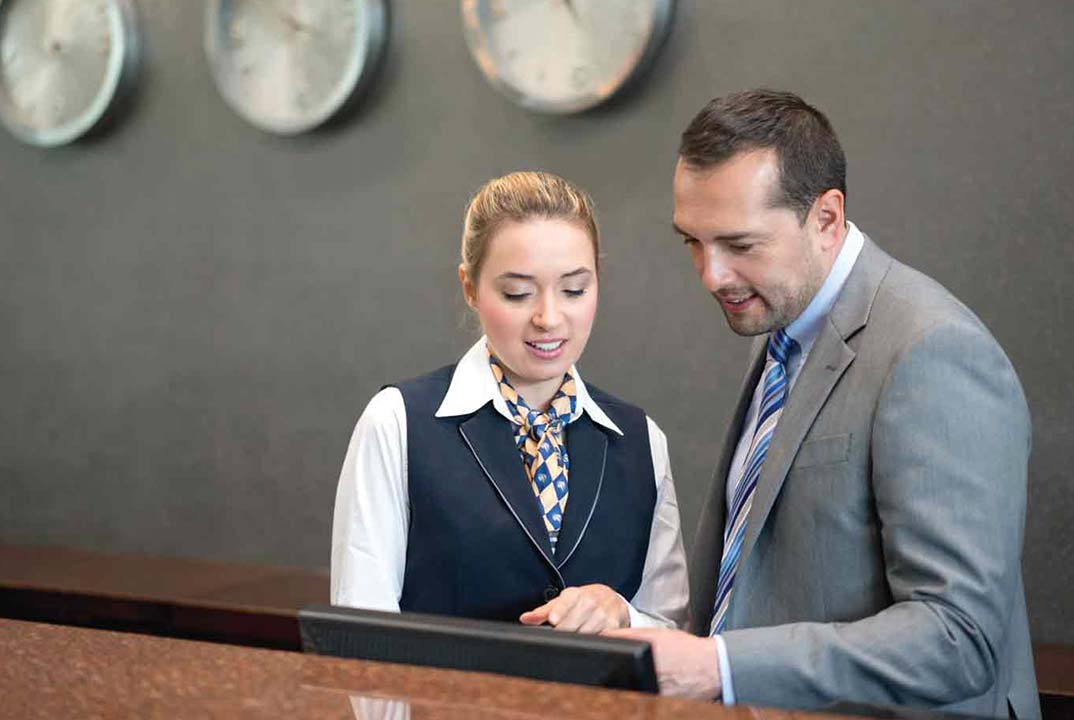 Minimum age
You will need to be at least 16 years old. If you are under 18 your enrolment form will need to be signed by a parent or guardian.
Computer requirements
In order to complete the online components of this course you will need regular access to the following:
Laptop or desktop computer with working speakers or headphone points;
Internet: High speed internet such as Broadband or ADSL
Career outcomes
Restaurant owner/manager
Venue manager
Club manager
Hotel Management
Higher Level Skills
The Higher Level Skills program, funded by the Queensland Government, provides a government subsidy to support eligible individuals to access subsidised training in selected certificate IV and above qualifications, or priority skill sets. You may be eligible to receive a subsidy towards one certificate IV or higher qualification from a list of subsidised courses. Visit the Department of Youth Justice, Employment, Small Business and Training website to see which qualifications and skill sets are subsidised under the Higher Level Skills program.
You can also download the Department of Youth Justice, Employment, Small Business and Training Higher Level Skills student fact sheet for more information.
Axial's Higher Level Skills Co-Contribution Fees:
The Concession fee noted above is for individuals who meet one or more of the following criteria:
Hold a valid Health Care Card or Pension Concession Card issued by either Centrelink or the Department of Veteran's Affairs.
Be a partner or dependent of someone holding a valid Concession Card.
Be of Aboriginal or Torres Strait Islander descent.
Please ensure you review our Higher Level Skills Refund Policy available here.
Pathways to further study
If your goal is to progress to higher level skills or management, this certificate course will provide a solid foundation upon which to progress into the following;
Diploma of Leadership and Management
Advanced Diploma of Hospitality Management
University Articulation
Study of this course with Axial Training can gain you credits into:
Bachelor of International Tourism and Hotel Management
Bachelor of Business
Associate Degree of Business and Commerce
Bachelor of Business and Commerce